BBQ Master S Luxury - Stainless steel gas grill
The perfect grill for a balcony or terrace
The BBQ Master S Luxury requires very little space. The BBQ Master S Luxury requires only 60 x 60 cm floor space - thanks to its foldable side panels and defies the weather with its completely stainless steel housing.

Two individually adjustable double-flame burners allow indirect and direct grilling on a large grilling area of 45 x 47 cm.

The grill grids
...
The BBQ Master S Luxury requires very little space. The BBQ Master S Luxury requires only 60 x 60 cm floor space - thanks to its foldable side panels and defies the weather with its completely stainless steel housing.

Two individually adjustable double-flame burners allow indirect and direct grilling on a large grilling area of 45 x 47 cm.

The grill grids and also the warming grid are made of heat-resistant stainless steel and are therefore easy to clean.

A large gas cylinder up to 11 kg can be stored in the grill base.
The hinged side shelves offer additional space for grills and cooking utensils when in use.

The stainless steel base and the double-walled insulated stainless steel hood give the BBQ Master S Luxury a noble, discreet look.

Delivery is made by forwarding agent (kerbside). Please state your telephone number when completing the order for any queries.
incl. VAT
Shipping costs: CHF 34.90
Features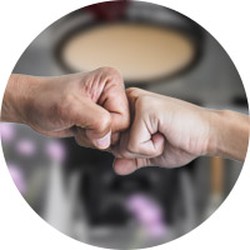 Value for money
With the BBQ Master you get more for your money because we sell all of our barbecue products directly to our customers without any intermediaries. This allows us to offer high quality products at lower
...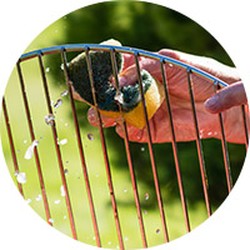 Simple to clean gas barbecues
The BBQ Master is extremely user friendly: just clean the burner covers and grill racks when they are still warm using a wire brush. For a deep clean after long use remove the burners in just a few seconds
...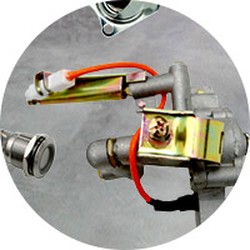 Replacement parts
We have a complete range of spare parts for all BBQ Master Grills. From burners to temperature indicators to ignition systems. If it had to be, we could build a whole grill from all the individual parts!
...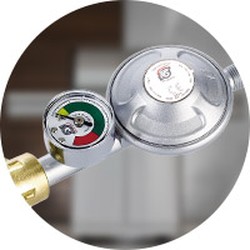 Safety pressure regulator
Safety is very important to BBQ Master and that is why we equipped our grill with a safety pressure regulator with an integrated manometer and an excess flow cut-off valve: Thanks to the integrated
...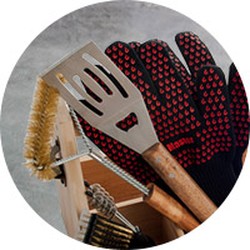 Wide range of accessories
Do you want to use your grill as a smoker? No problem: you''ll find the right smoker box in our accessory range. We also offer everything from pizza stones to the chicken seater to cleaning utensils;
...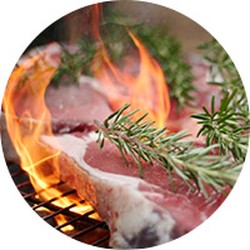 Direct and indirect grilling
For direct grilling the meat(e.g. sausages, steaks, lamb chops etc.) are placed directly above teh burners which grills it quickly and gives it a nice crust. For indirect grilling the meat (roast beef,
...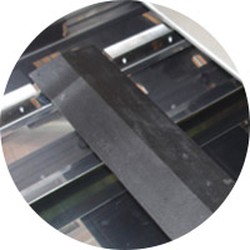 Double cast burner
The two double cast iron burners deliver sufficient power in every situation, which can also be infinitely adjusted. They are designed in such a way that they store heat particularly well and thus offer
...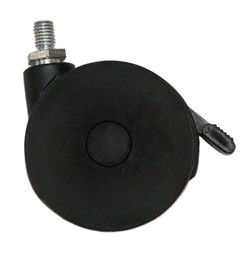 4 robust swivel castors
These BBQ Master Grills have four swivel castors, two of which are lockable. The wheels are made of robust PUR.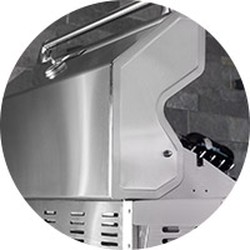 Double-walled recirculation hood
The robust double-walled stainless steel recirculation bonnet ensures optimum heat insulation and provides heat protection for the surroundings.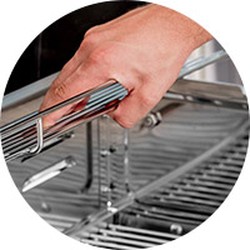 Stainless steel hot grid
Keep your food warm thanks to the stainless steel warming rack. Ideal for reheating or keeping food warm.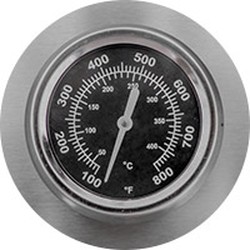 Built-in temperature display
The perfect cooking level is the prerequisite for crispy grilled meat. Smoking, grilling and searing has never been so easy! Thanks to the listed temperature ranges, you have the temperature in the grill
...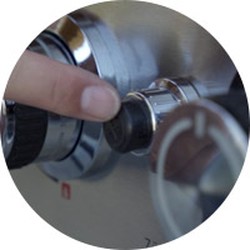 Electrical ignition system
The battery-powered ignition system ensures smooth, fast ignition of your barbecue.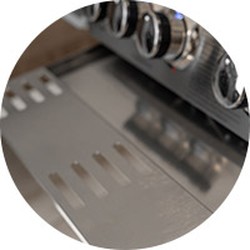 Large stainless steel grease drip tray
Excess fat is collected and can be easily removed by hand. Our tip: Cover the fat collection tray with aluminium foil to clean the tray even faster.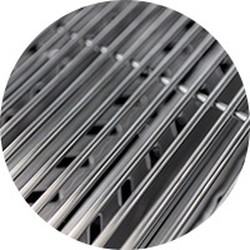 Stainless steel rack
BBQ Master offers you high-quality, extremely durable stainless steel gratings. But that''s not all: The warming grate is also made of stainless steel! For you this means that all our stainless steel
...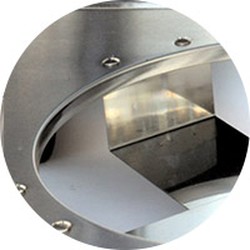 Holder in the interior for large gas bottle
Thanks to the built-in holder in the base of the gas barbecue, you can store a gas bottle with a filling weight of up to 10.5 kg and a diameter of 304 mm.
Technical data
Dimensions built up (W/H/D) 121 x 122 x 60 cm
Dimensions with folded side shelves (W/H/D) 61 x 122 x 60cm
Dimensions of packaging (W/H/D) 76 x 57 x 65 cm
Weight 32 kg
Working height 91cm
Height with opened hood152 cm
Grill surface dimensions 45 x 47 cm
⌀ Grill grate 5 mm
⌀ Hot-holder grate 4.5 mm
Properties overview
Grill surface: 45 x 47 cm
Total performance 9.2 kW
2 individually controlled double cast iron burners with 4.6 kW capacity each
Easy end-assembly within 30 minutes
Stainless steel foldable preparation surfaces
Stainless steel base
Dual wall stainless steel convection cover with integrated temperature gage
2 double-cast iron burners
2 stainless steel grill grids
1 stainless steel warming rack
1 removable grease pan
Electronic, battery operated Piezo-ignition system
Space for an 11 kg gas tank
Security Gas pressure regulator with manometer and hose breakage protection with connective hose
Detailed German assembly and user instructions
CE tested
3 year warranty
Videos
Passend zu BBQ Master S Luxury - Stainless steel gas grill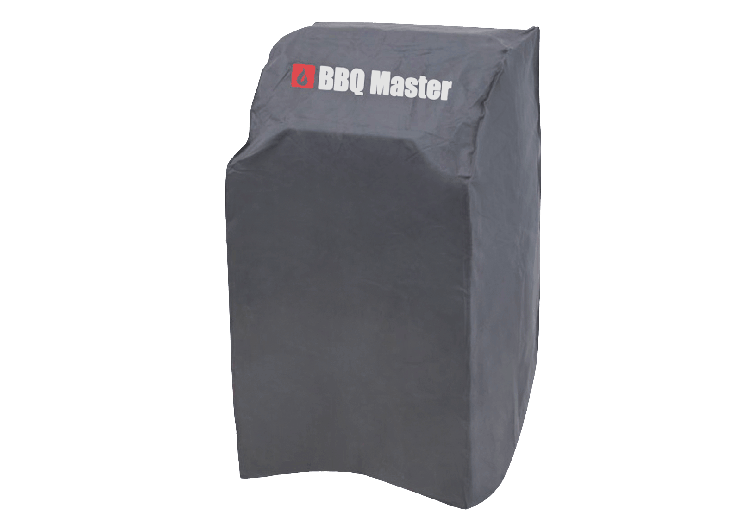 Cover Premium S
Protect your grill with this top-quality cover!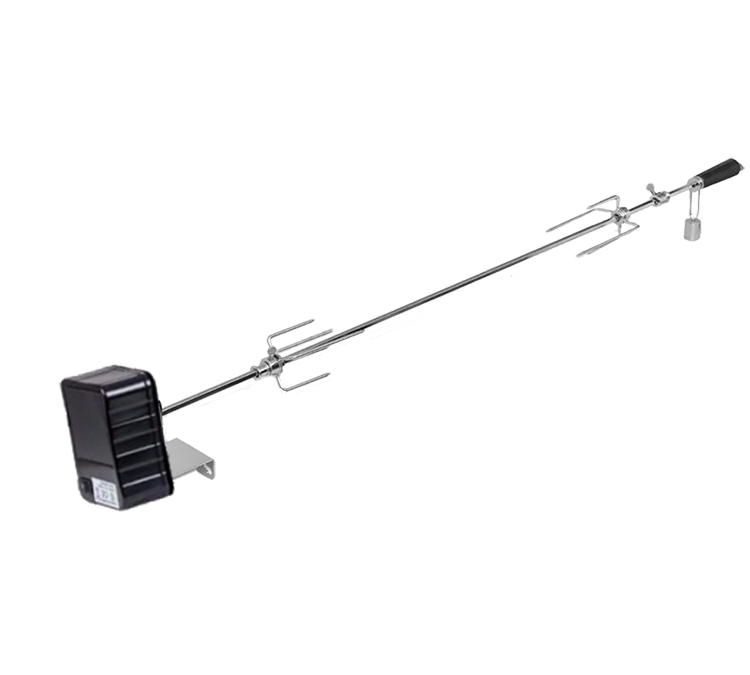 Rotating Grill Spit Set S
Versatile use! For more than just crispy chicken or roast.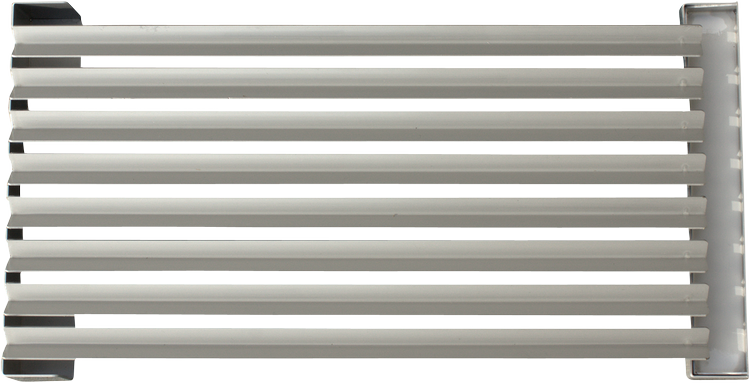 Argentine grill griddle S
The new grill grate with V slats and grease drip tray ensures perfect heat distribution and is gentle on the grill and food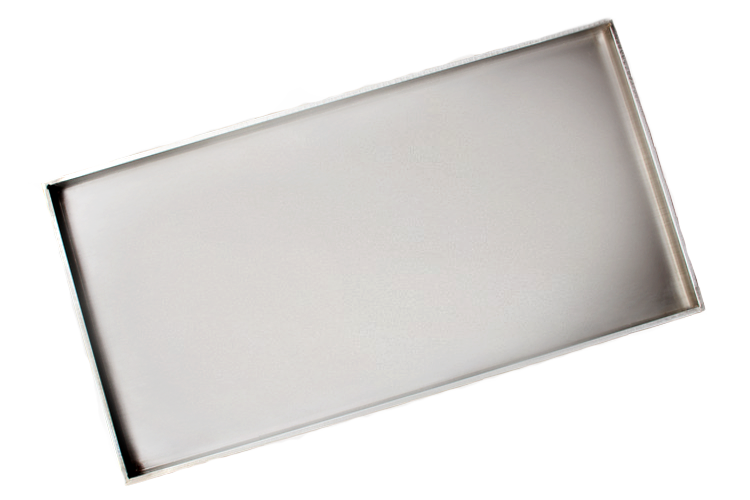 Teppanyaki stainless steel plate S
Solid stainless steel plate - indispensable not only for friends of Japanese cuisine!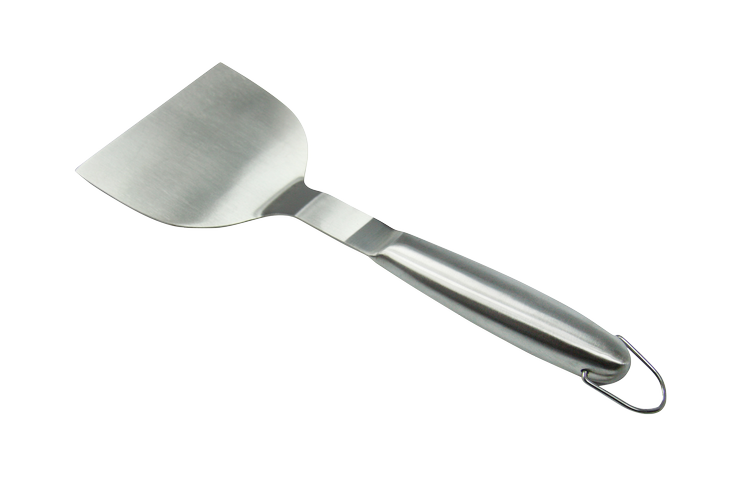 Teppanyaki Spatula / Turnspit - stainless steel
A must have for every Teppanyaki - stainless steel plate fan!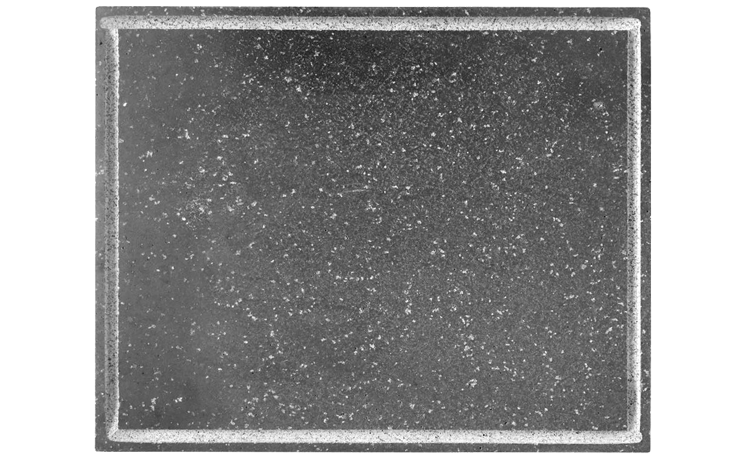 Lava Stone S
Can do much more than just pizza! Stores heat for more than 40 minutes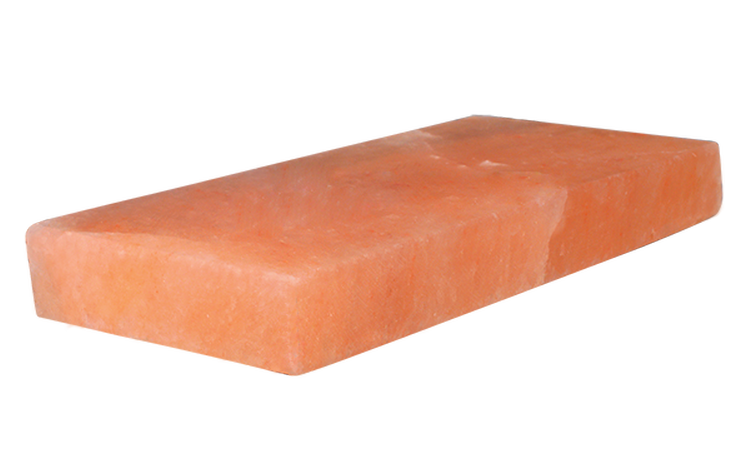 Himalaya Salt Block - Hot Stone 43.2 x 27.95 x 3.8cm
The natural grill or cooling base - with spice effect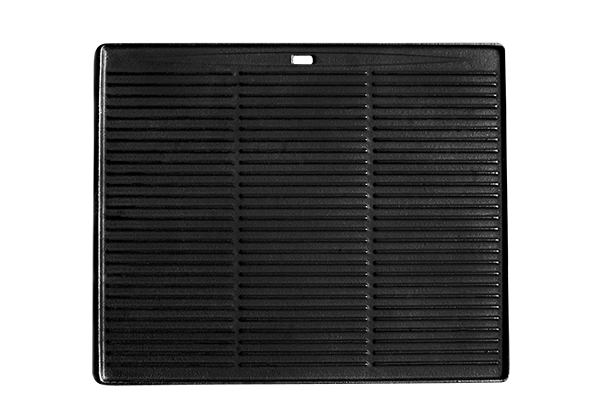 Cast Iron Plate S
Perfect for cooking vegetables, fish, home fries or ground beef.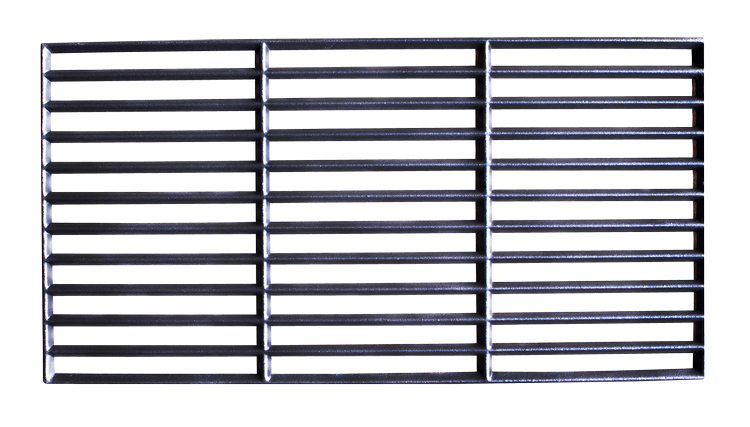 Cast Iron Grid S
With the cast iron griddle perfect grill strips can be made on the food.

Cast grate tongs / cast pot tongs
Pliers for picking up the cast iron grate, or the casting pot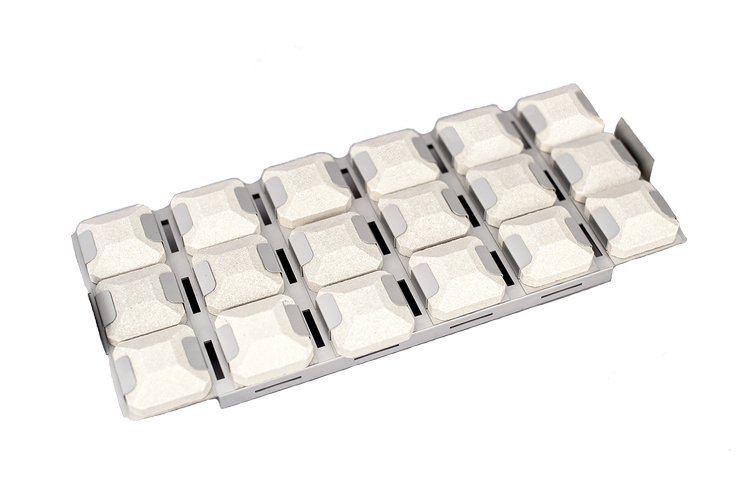 Ceramic burner covers
The ceramic heat shield allows you to achieve excellent heat distribution
Burner defender - grease fire protection
The newly developed grease fire protection reliably prevents the grill liquids running down from igniting.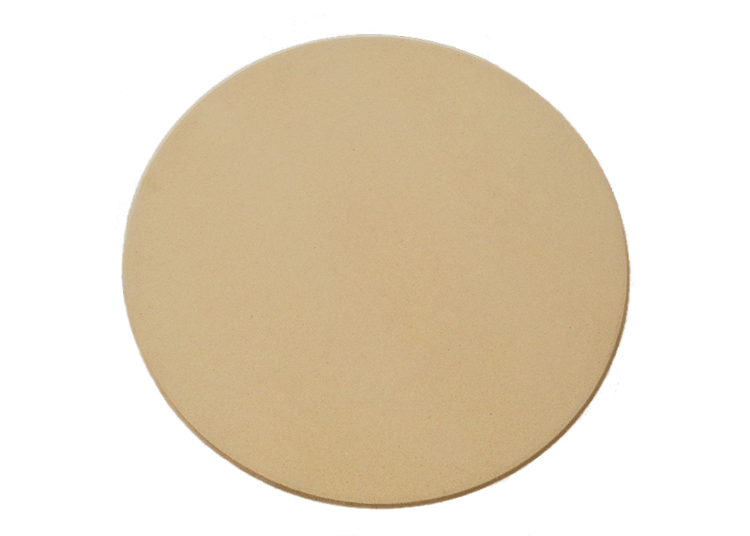 Pizza Stone L
Makes cooking a pizza "easy as pie".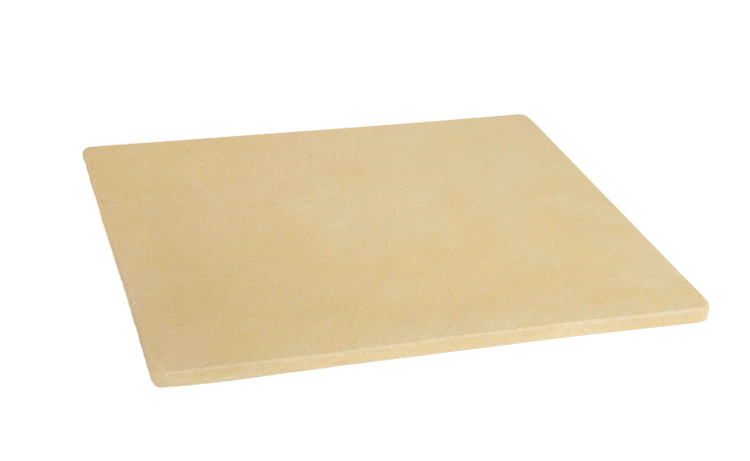 Pizza stone 30x38cm - 1.1cm thick
To make the pizza as tasty as fresh from the pizza oven at your favourite Italian restaurant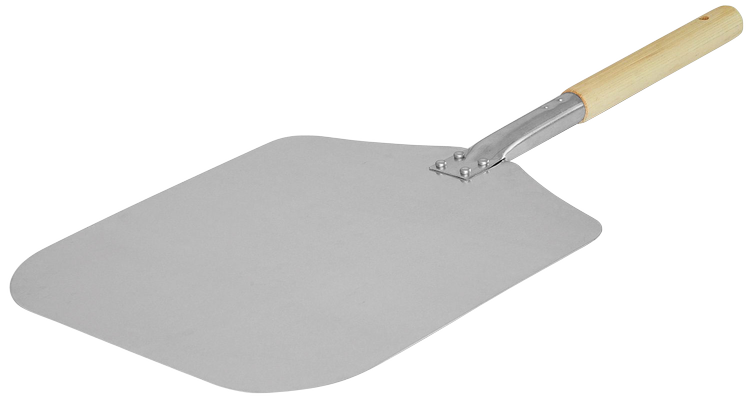 Pizza Peel
Use this elegant pizza peel to quickly and easily lift your perfectly baked pizza off the pizza stone.
Pizza knife
Cut your favourite pizza easily and quickly!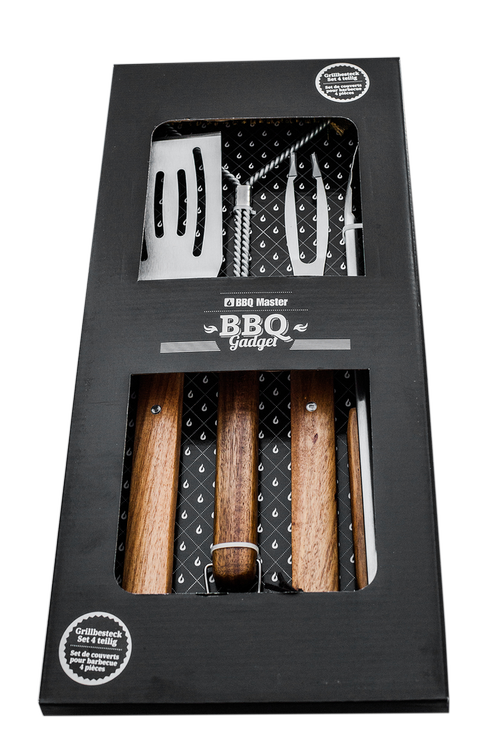 Grill cutlery set 4 pieces
The professional 4-piece barbecue cutlery set made of stainless steel and acacia wood - Ideal for your next barbecue party or as a gift for friends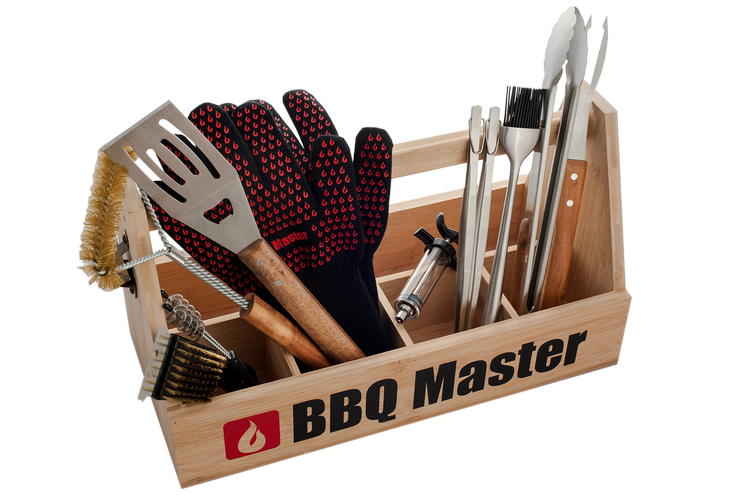 Grill cutlery box Premium Set
The perfect complement to a charcoal or gas barbecue - and therefore also an ideal gift for barbecue enthusiasts.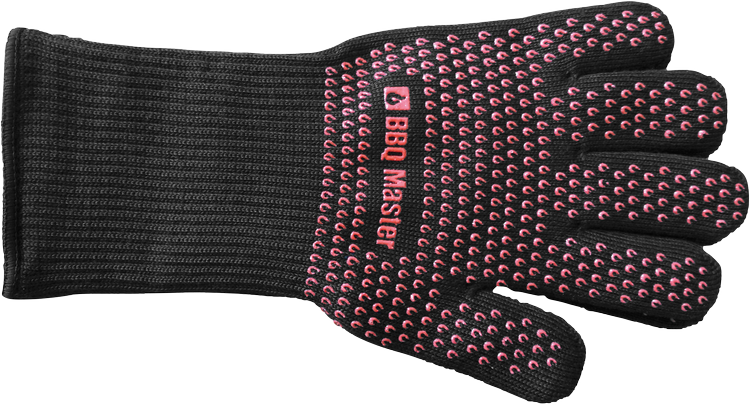 BBQ Master BBQ gloves
Secure protection, good grip
CHF 49.50
CHF 29.90
incl. VAT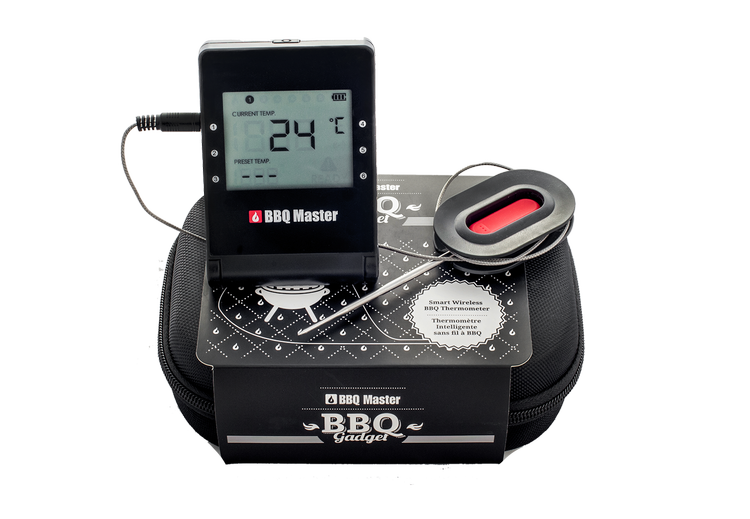 Smart Wireless BBQ Thermometer with one probe
Perfectly grilled - for everyone: With this smart thermometer you can easily monitor your barbecue food via app. Even from a distance.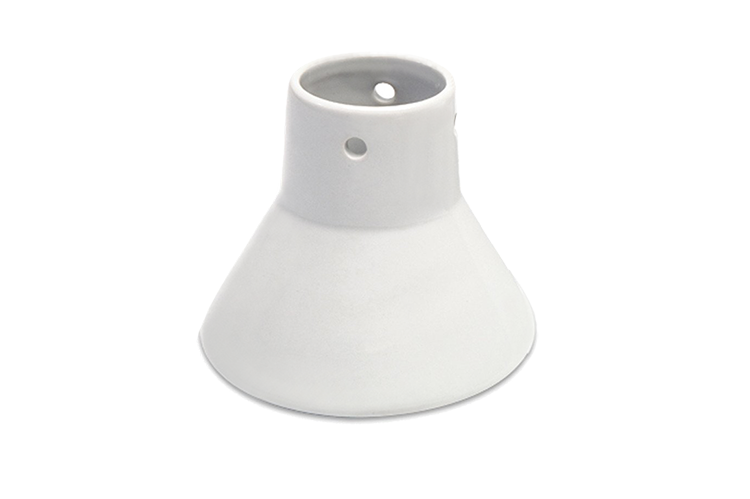 Chicken Grill Stand
With the Poulet Grill Stand your poultry will be juicy and aromatic.
CHF 49.00
CHF 29.90
incl. VAT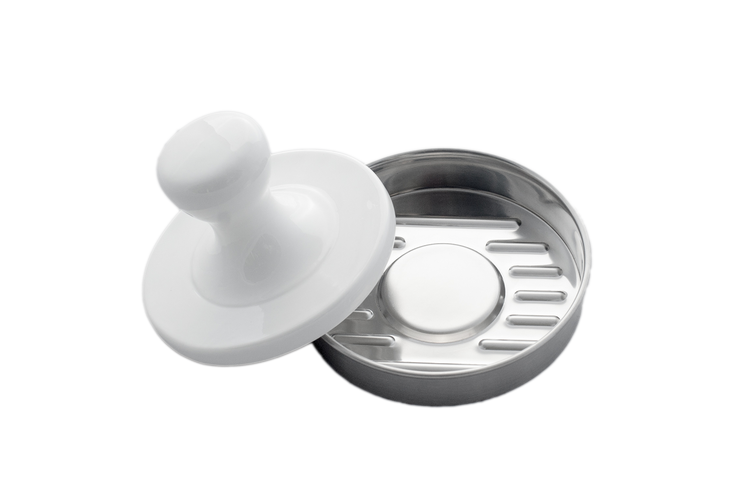 Patty maker
If you want the perfect patty for your homemade burgers, the BBQ Master hamburger press is the perfect solution.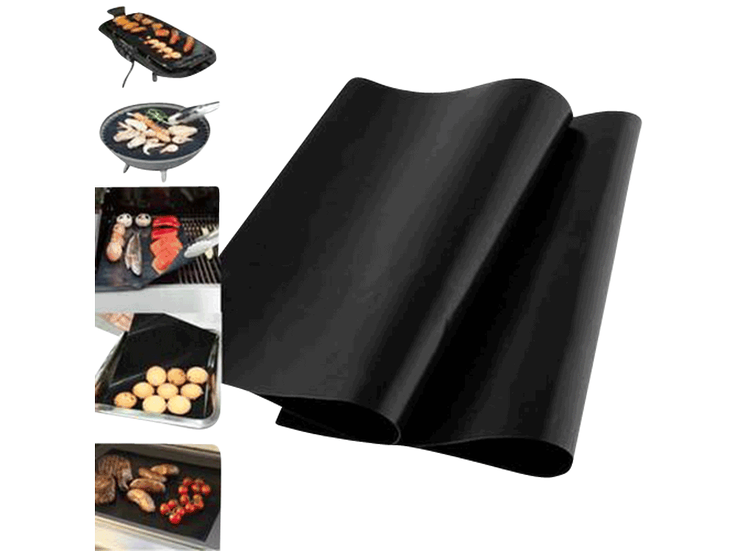 Grill Mats (2 Pieces)
With non-stick coating. Nothing sticks!
CHF 39.00
CHF 29.90
incl. VAT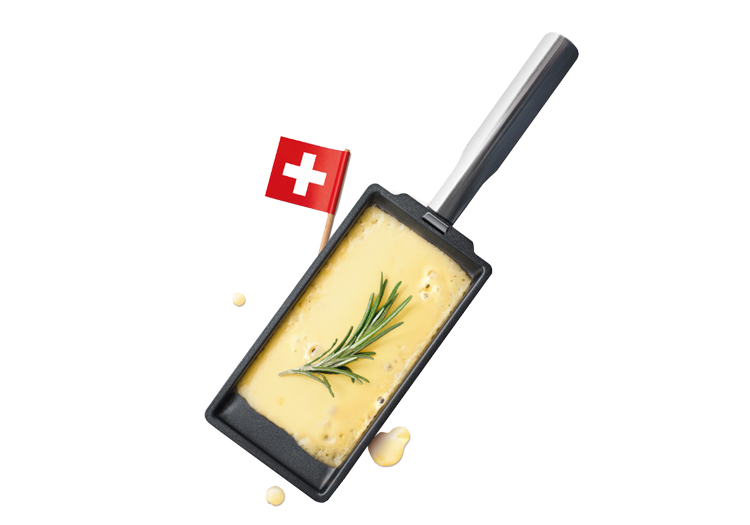 Raclette grill pan with scraper
Fancy a raclette?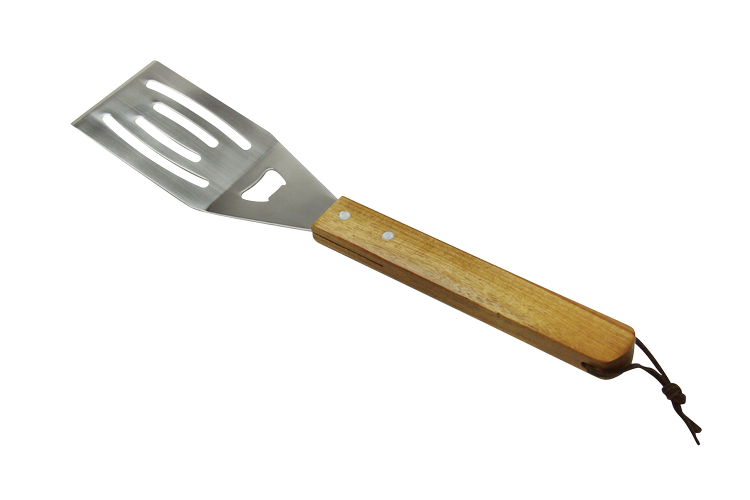 Grill Spatula / Roast turner
This roast turner should be in every household: Indispensable for turning fried food, hamburgers, meat, poultry, etc.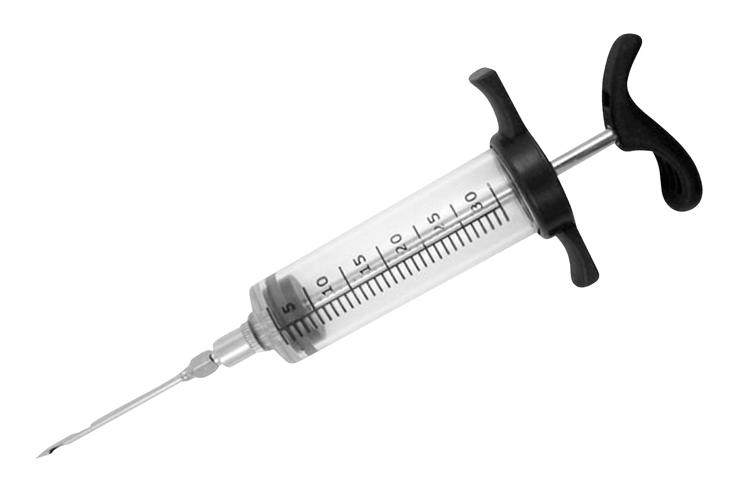 Marinades Injector / Syringe
Now your barbeque will be even jucier - thanks to the BBQ Master marinades injector.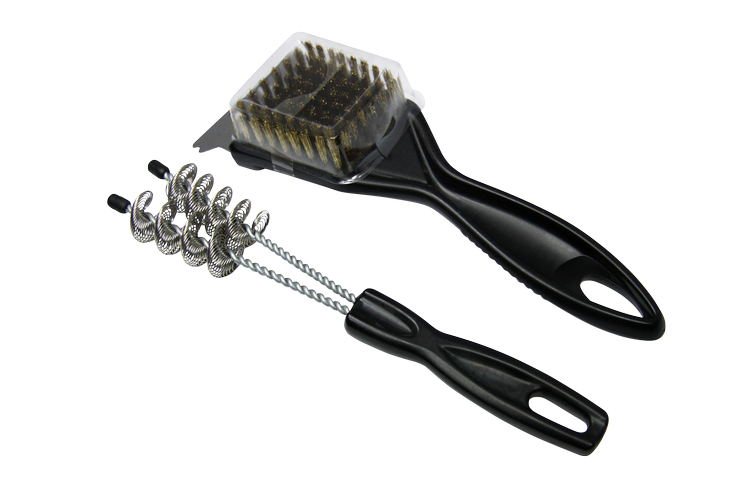 Brush Set
The BBQ Master cleaning set makes barbecue cleaning almost child''s play.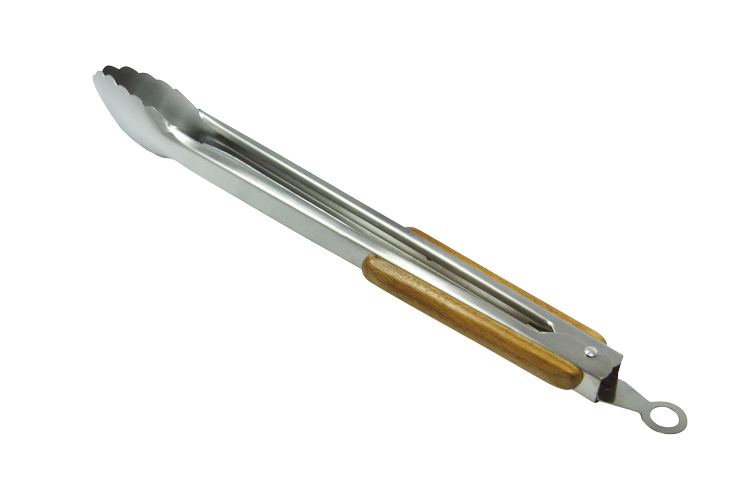 Grill Tongs
The BBQ Master grill tongs let you grip and turn your grilled goodies with ease and precision.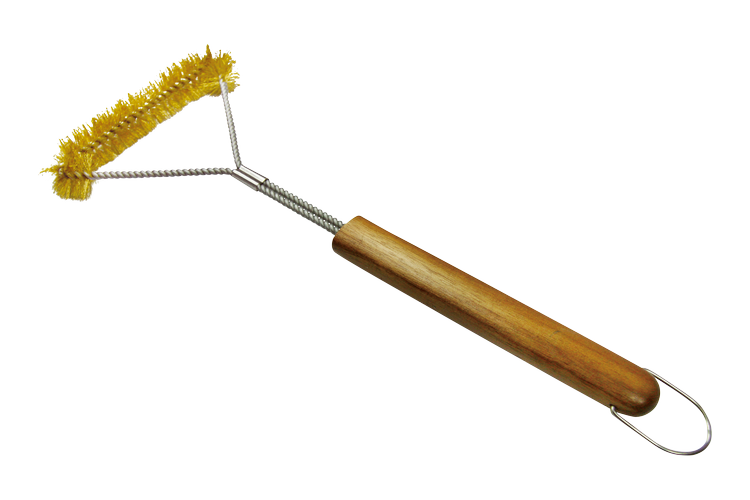 Triangle Brush
Clean your BBQ Grill Master easily and efficiently with the BBQ Master BBQ brush.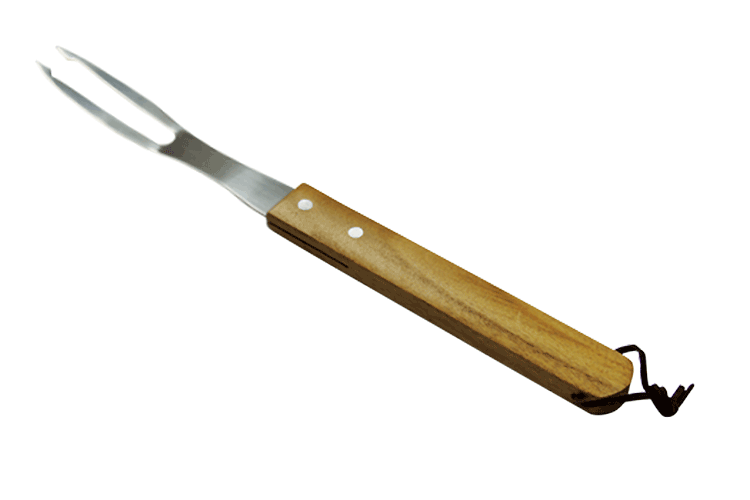 Fork
Keep your hands from the heat - with this extra-long BBQ Master stainless steel BBQ fork.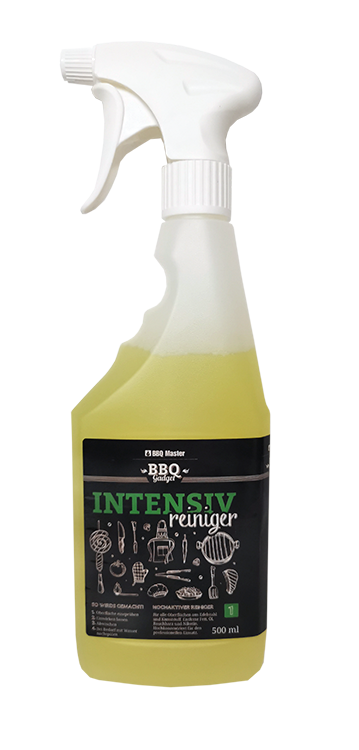 Intensive Cleaner
The highly active professional grill cleaner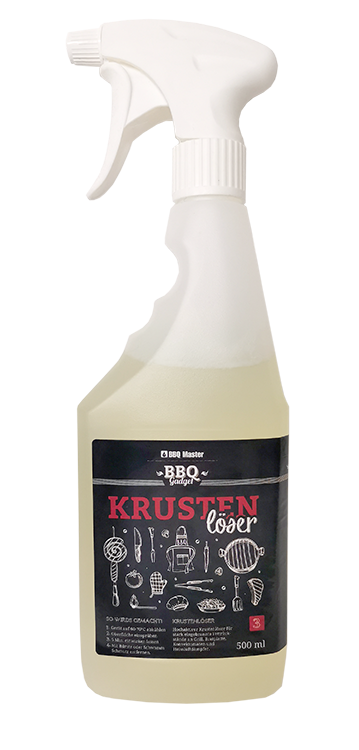 Crust Remover
Highly active crust remover for heavily burnt-in grease residues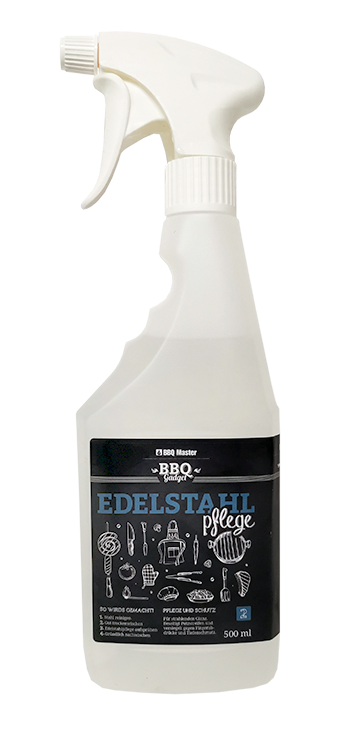 Stainless Steel Care
Provides a radiant shine and lasting protection for stainless steel surfaces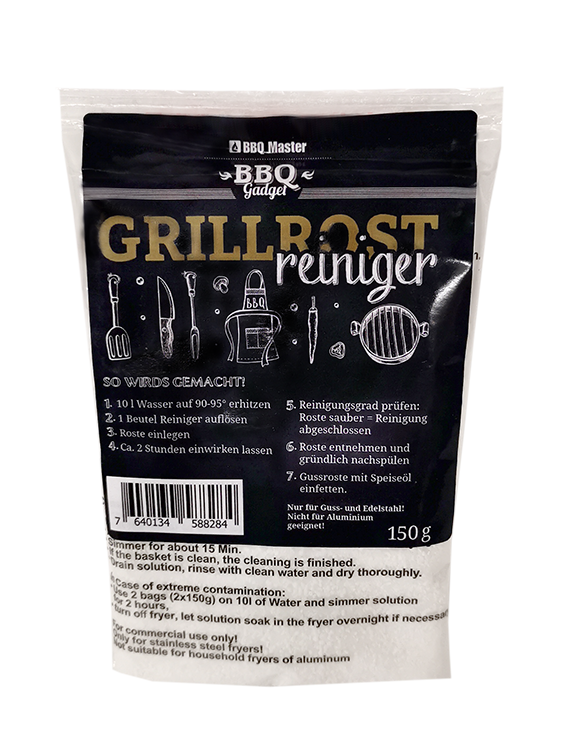 Grill Grate Cleaner
The grill grate granulate removes the strongest incrustations and grease residues on the grill grate and burner cover made of stainless steel.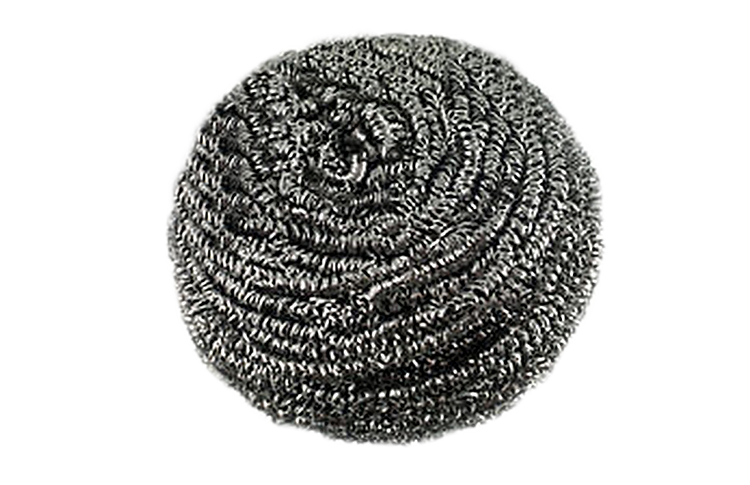 Stainless steel spiral grill cleaner extra-large (3 pieces)
The extra large stainless steel spiral grill cleaner cleans without much effort.
Passend zu BBQ Master S Luxury - Stainless steel gas grill