Burner defender Edelstahl (Flame Tamer)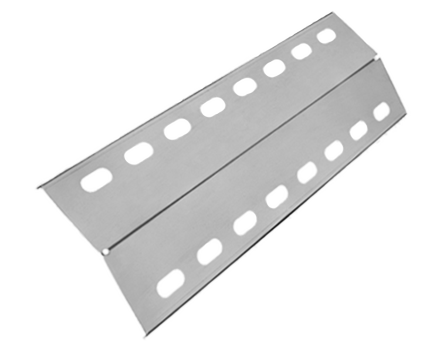 BBQ Master burner cover for cast iron burners
The cast iron burners are protected against dripping grease by the stainless steel burner guard.
This reduces the so-called grease fire and ensures more even heat distribution.


The burner covers match the models:
BBQ Master S, S Stainless steel, S Luxury
BBQ Master L, L Silver - (not L Plus, LPro)
BBQ Master XL, XL Silver
...
The cast iron burners are protected against dripping grease by the stainless steel burner guard.
This reduces the so-called grease fire and ensures more even heat distribution.


The burner covers match the models:
BBQ Master S, S Stainless steel, S Luxury
BBQ Master L, L Silver - (not L Plus, LPro)
BBQ Master XL, XL Silver - (not XL Plus, XL Pro, XL Pemium)
certain models of FlamePower and Enders
Version: Edelstahl, S, L, XL
CHF 25.00
incl. VAT
Shipping costs: CHF 8.90
Technical data
Dimensions 16.3 x 43.5 cm
Material : stainless steel