Cast Iron Grid and Plate Kamado XL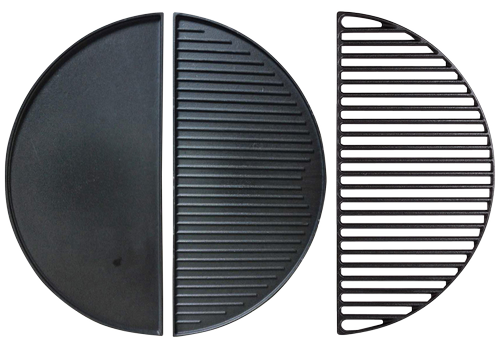 With the cast iron griddle perfect grill strips can be made on the food.


You grill different food at the same time - e. g. steaks and side dishes? Then why not use this combination of grill grid and turnboard! The two halves can be used on the same level or at different heights.
Version: 46.5 x 22.7 x 1cm
CHF 89.00
incl. VAT
Shipping costs: CHF 15.00
Videos