Gussplatte XL Plus / XL Pro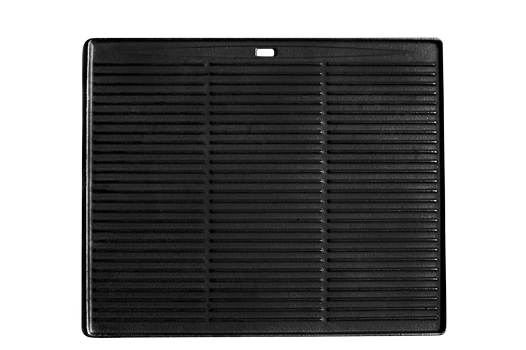 Perfect for cooking vegetables, fish, home fries or ground beef.
The cast iron plate expands the application range of your gas barbecue.
With the cast iron plate an even heat distribution is achieved. It is particularly suitable for preparing vegetables, fish, fried potatoes, minced meat or anything that can fall between the grills. The cast iron plate is also very suitable for the preparation of steaks or greasy ones.
When using the cast iron plate,
...
The cast iron plate expands the application range of your gas barbecue.
With the cast iron plate an even heat distribution is achieved. It is particularly suitable for preparing vegetables, fish, fried potatoes, minced meat or anything that can fall between the grills. The cast iron plate is also very suitable for the preparation of steaks or greasy ones.
When using the cast iron plate, the grill is not exposed to heavy soiling.
Measurements
XL Plus / XL Pro 45.5 × 35 × 2 cm


Version: XL Plus / XL Pro 455 × 350 × 20 mm
CHF 99.00
incl. VAT
Shipping costs: CHF 15.00
Videos