Pizza Peel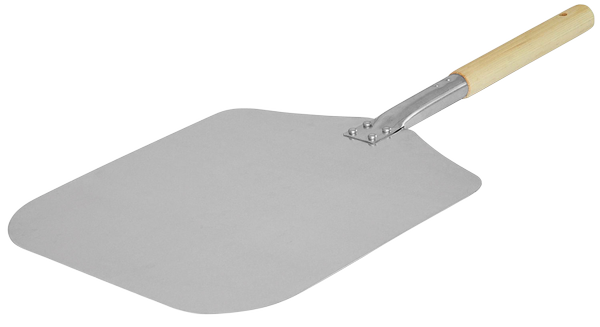 Use this elegant pizza peel to quickly and easily lift your perfectly baked pizza off the pizza stone.


The robust pizza shovel is nevertheless pleasantly light and slides quickly under your pizza thanks to the aluminium surface used. Dust the pickup surface with a little flour and your pizza can be served on the hot pizza stone. The finished pizza can be removed just as easily and safely.

For easy cleaning, the pizza shovel can easily be rinsed off with warm water.
CHF 32.90
incl. VAT
Shipping costs: CHF 8.90
Technical data
Mass:
With handle 30,5 x 65.5 cm
Blade area: 35.5 x 30.5 cm
Videos