Smoking Box XXL, XXL Pro, XL Plus XL Pro, XL Premium, L Plus, L Pro
Stainless steel smoking box for maximum smoking enjoyment
The smoking box (Smoking Box / Smoker Box) is placed directly above the burner and is designed to fit your BBQ Master Gas Barbecue.

Look for the matching BBQ Master Smoker Box chips, with many different flavours to refine the taste of your barbecue.

The smoking box is made of high
...
The smoking box (Smoking Box / Smoker Box) is placed directly above the burner and is designed to fit your BBQ Master Gas Barbecue.

Look for the matching BBQ Master Smoker Box chips, with many different flavours to refine the taste of your barbecue.

The smoking box is made of high quality stainless steel.
To clean it, first remove the rough residues and then simply brush the box with a brass brush.
If this is not enough for you, you can then simply put it in the dishwasher and clean it with the energy saving program.

Version: XXL / XXL Pro / XL Pro / XL Premium / L Pro
CHF 39.00
incl. VAT
Shipping costs: CHF 8.90
Technical data
suitable for BBQ Master models
L Plus
L Pro
XL Plus
XL Pro
XL Premium
XXL
XXL Pro
Not suitable for the models BBQ Master S / L / L-Silver / XL / XL Silver !
Dimensions
length 38.5 cm
width 12 cm
Height 4cm
Usage
Soak the desired amount of aromatic woods in water for about 30 -60 minutes. Then pour away the excess water.
Pour the pre-soaked aroma chips without water into a perforated grill or smoking bowl.

Charcoal grill:
Place the bowl with the pre-soaked Aromachips directly on the embers.

Gas barbecue: Place the perforated tray (stainless steel box optionally available from us) with the pre-soaked smoking chips before lighting in the built-in drawer for smoker chips (if available), or according to the operating instructions of the gas barbecue manufacturer.

As soon as the chips start smoking, start the grilling process with your barbecue food.
Videos
Passend zu Smoking Box XXL, XXL Pro, XL Plus XL Pro, XL Premium, L Plus, L Pro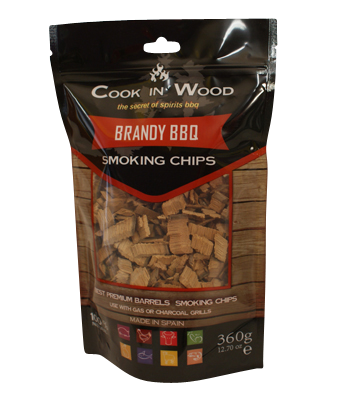 Brandy BBQ Chips / Smoking Chips
The Cook in Wood smoking chips refine your barbecue food with smoky taste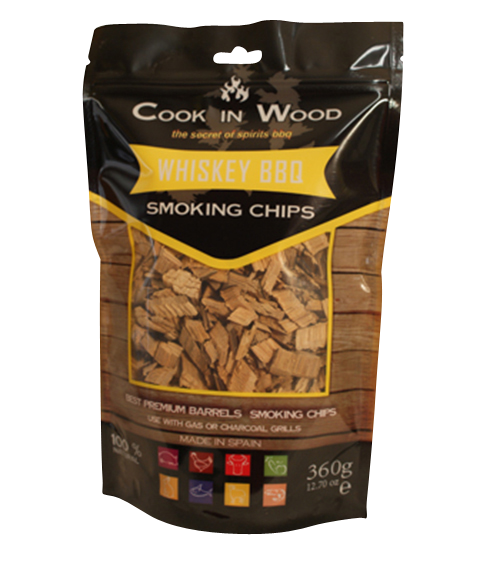 Whisky BBQ Chips / Smoking Chips
The Cook in Wood smoking chips refine your barbecue food with smoky taste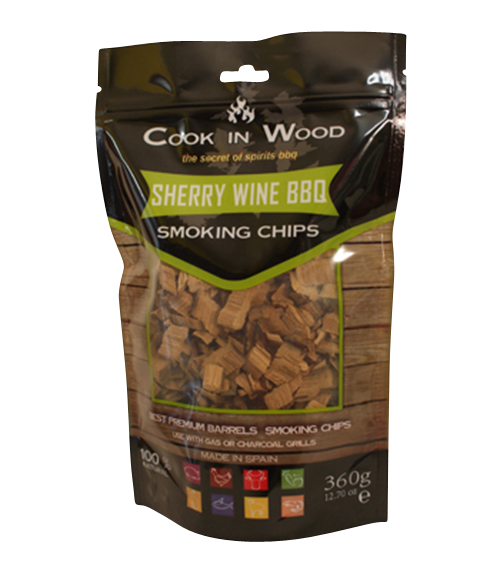 Sherry BBQ Chips / Smoking Chips
The Cook in Wood smoking chips refine your barbecue food with smoky taste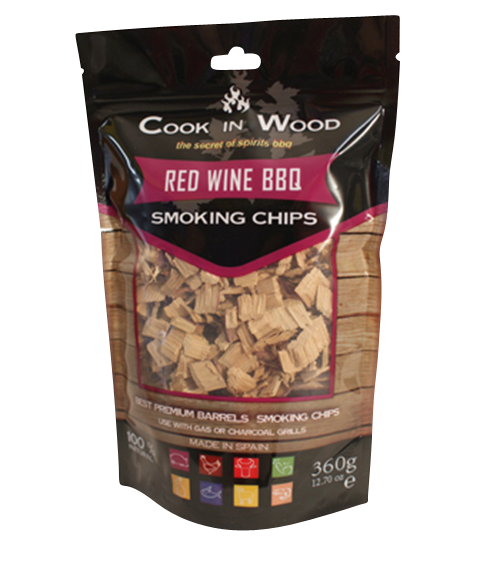 Red Wine BBQ Chips / Smoking Chips
The Cook in Wood smoking chips refine your barbecue food with smoky taste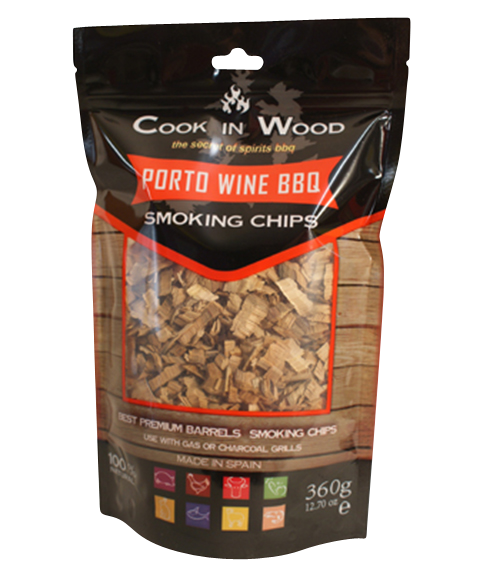 Porto Wine BBQ Chips / Smoking Chips
The Cook in Wood smoking chips refine your barbecue food with smoky taste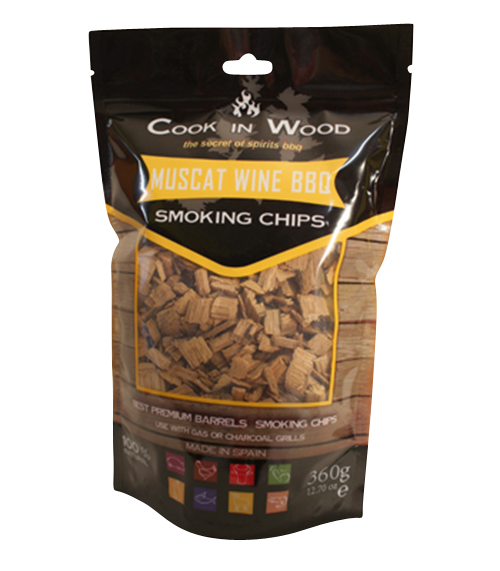 Muscat Wine BBQ Chips / Smoking Chips
The Cook in Wood smoking chips refine your barbecue food with smoky taste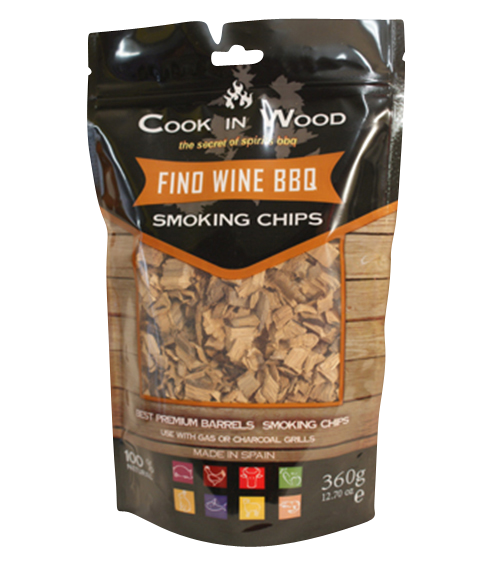 Fino Wine BBQ Chips / Smoking Chips
The Cook in Wood smoking chips refine your barbecue food with smoky taste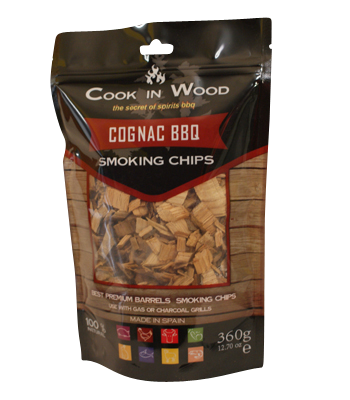 Cognac BBQ Chips / Smoking Chips
The Cook in Wood smoking chips refine your barbecue food with smoky taste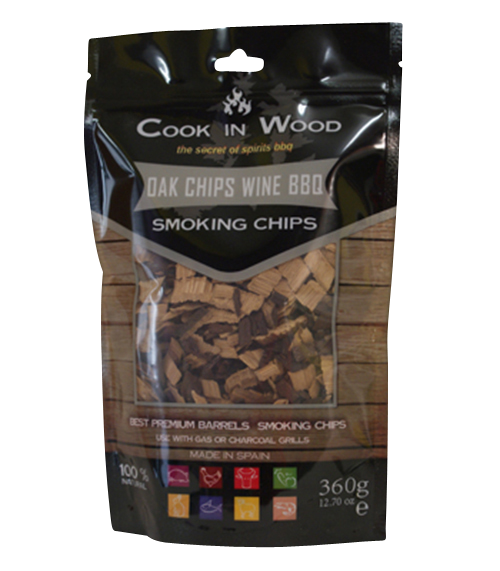 Oak Chips Wine BBQ Chips / Smoking Chips
The Cook in Wood smoking chips refine your barbecue food with smoky taste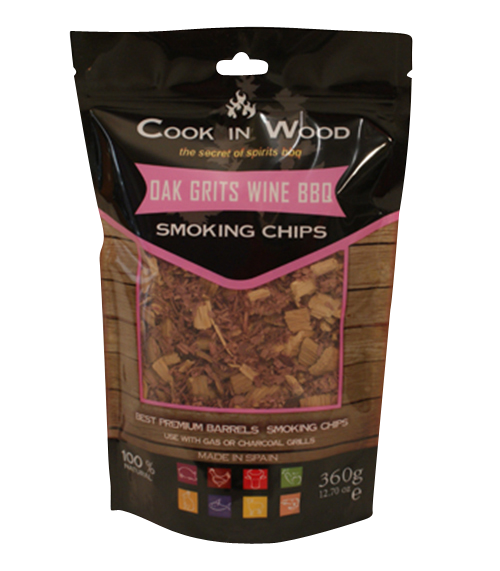 Oak Grits Wine BBQ Gritchips / Smoked Grits
The Cook in Wood smoked grits refine your barbecue with smoky flavour
Passend zu Smoking Box XXL, XXL Pro, XL Plus XL Pro, XL Premium, L Plus, L Pro