Rib rack for 6 pieces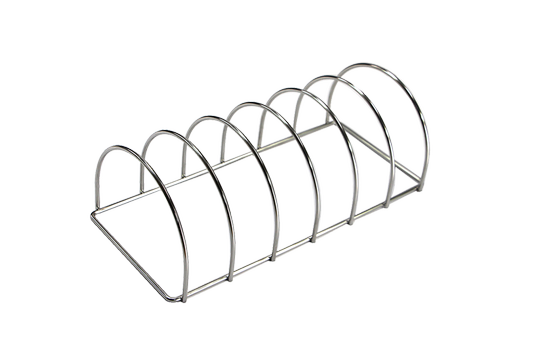 The rib and grill is ideal for cooking spare ribs or roasts.


The ribbed grate is versatile. It can be used both as a rib grid and as a roasting grid. Larger pieces of meat can be cooked evenly and there is less risk of the meat being burnt or dried out due to the wide grids. The Spare Rips holder is also suitable for smoking your favourite barbecue evenly!

Up to 6 rib racks can be perfectly placed.
CHF 34.90
incl. VAT
Shipping costs: CHF 8.90
Technical data
Stainless steel
36 x 17 x 12 cm